1
The Flip Coffeecup Chair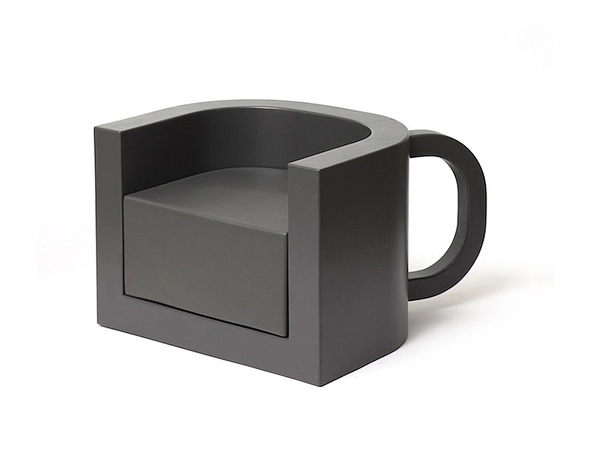 Here is another great way to enjoy your coffee break. Why not savor a cup of your favorite coffee blend in… a coffeecup chair?
Saitama-born Japanese architect Daisuke Motogi, under his own company Daisuke Motogi Architecture started a series of furniture collection he called the "Flip Series". The latest in the series is yet another innovative and fun design which is perfect for caffeine lovers and even those who do not like the stuff but do appreciate great furniture and great style. He called it the Coffeecup chair.
You'll be pleased to know that, for the price of one, you will get two furnitures. Yes, the Flip Coffeecup Chair is not only a chair. In the image above, you are looking at two low tables joined together to make up a longer and wider low table. However, when you flip it over….
…it is a coffee cup chair! A small chair with a handle at the back, it resembles a coffee cup. But that is not all. If you try to flip this chair another way, you will get…
…a high chair with a low back rest. Pretty nifty, eh?
The Flip Coffeecup Chair is made from lightweight urethane. Since they are very light, you can flip them easily and moving them around the room won't be an ordeal, either. In fact, even your kids can move them around and flip them over and over without any difficulties!
Get a pair of these and you will have both a chair and a low table to have your caffeine fix in. These are great additions to every room, and will definitely add more character to your home!
If you want to complete the Flip series, get yourself a Flip Rocking Chair/Lounge Chair (below, far right), a Flip stool/chair (third from left), a Flip-chair/low chair for kids (second from left), and of course the Flip coffeecup chair/table (far left).