1
On Off Color Changing Sensitive Mug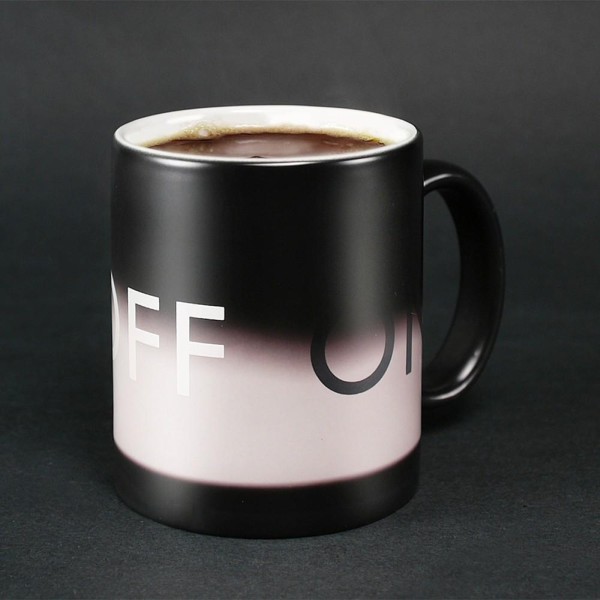 Created with heat sensitive pigment, at first glance the On/Off Color Changing Sensitive Mug, looks like a standard black mug with big white letters that say "OFF". Nothing fancy, but once you add the hot beverage of your choice, the mug changes color to white and in big black letters it states: "ON".

The ON/OFF Mug is designed by Damian O'Sullivan, whose work was featured in Design in the Elastic Mind, an exhibition organized and mounted by the Museum's Department of Architecture and Design in 2008.
Here you can buy On Off Color Changing Sensitive Mug
ON/OFF mug will magically transform from OFF to ON!
OFF (cold) state: mug is black with OFF displayed in white
ON (hot) state: mug is white with ON displayed in black
for coffee, tea and hot chocolate!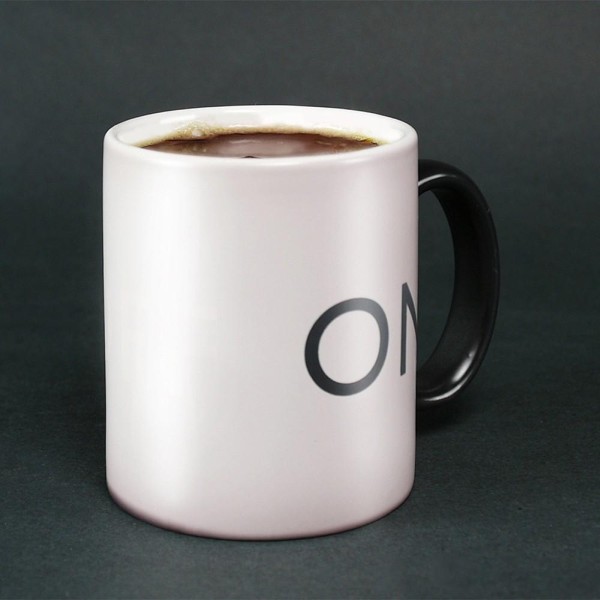 A fun gift for the coffee or tea drinker.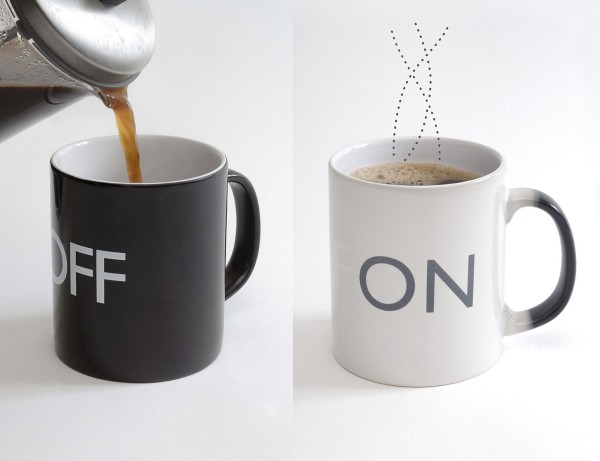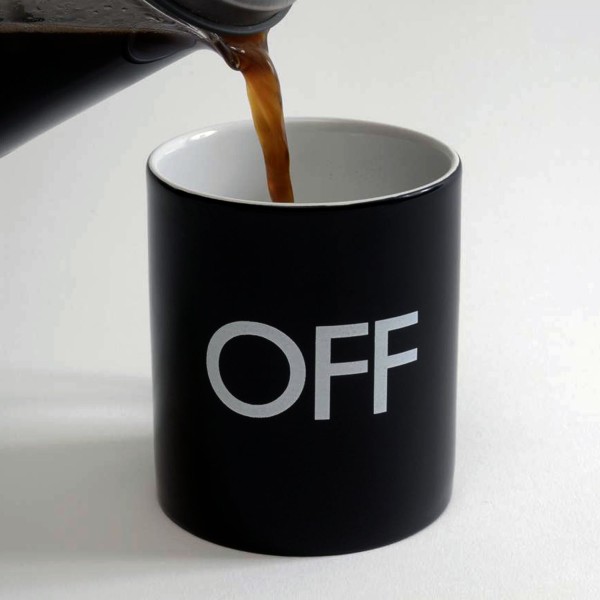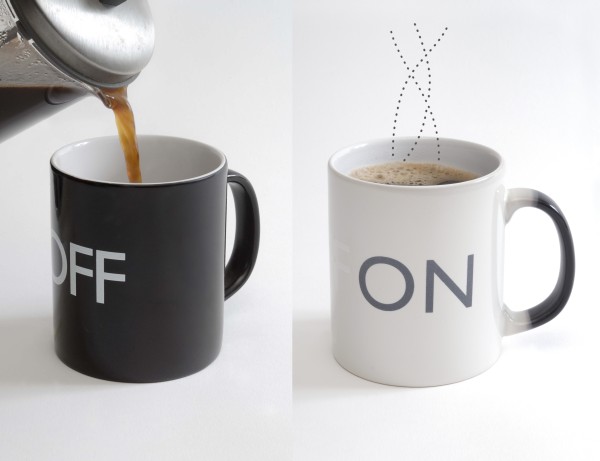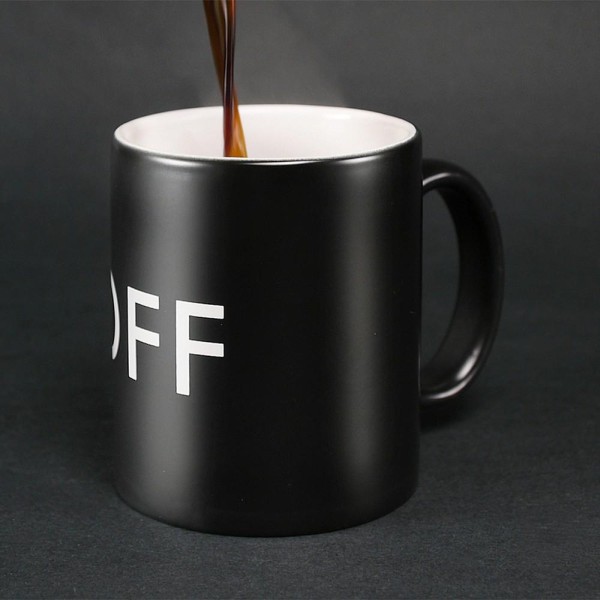 Notes:
1. Don't expose under the sunshine for a long time.
2. Don't scrape on the printing with sharp & hard tools.
3. Wash with hand, not suitable for dishwasher machine and heat-disinfaction machine.
4. Water temperature should be over 70°C/158°F5.
5. Don't scald yourself.